Source: Greg Sherwood MW – A Fine Wine Safari
With so many of South Africa's top Cape Bordeaux Blends and Cabernet Sauvignon producers stepping up to the mark to produce their best wines ever across the 2015 and 2017 vintages, 2018 was always going to be under the spotlight to see if some of the magic of these previous vintages could be applied by winemakers to the benefit of the final wines.
Certainly, the winter rainfall was higher than the previous two winters but with irregular temperatures from winter until the flowering period, together with cool growing conditions, there were inevitably some variations in ripening across the Simonsberg vineyards. However, cooler weather and regular rain showers led to less water stress for the vines during the ripening period.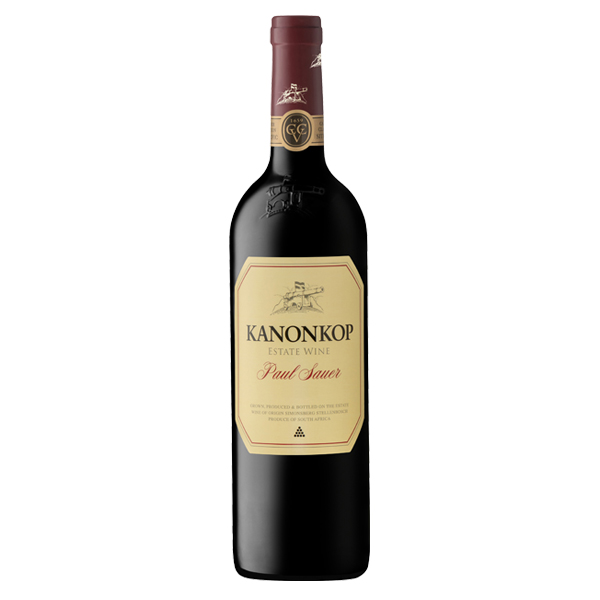 Having tasted most of the top 2018 Cape Bordeaux blends now, the signature style and characteristics of the vintage are becoming clearer and clearer – Very cool, precise wines with impressively glassy acid frames, silky powdery tannins, impressive fruit intensity but without the 2015's inky dry extract or the 2017's weightless fruit concentration. The 2018s are very attractive wines, more classically leaning with a little less exoticism but plenty of the traditional characteristics on the aromatics and palate that have made the wines so popular with French Bordeaux collectors and connoisseurs around the world.
The grapes for the 2018 Paul Sauer were fermented in open top concrete fermenters at 29 deg C with the floating skins being punched down by hand every 2 hours during fermentation. The juice was drawn off the skins after 5 days. After malolactic fermentation the wine was matured for 24 months in 100% new 225 litre French Nevers oak barriques.
With only 7,000 cases or 42,000 bottles produced, stake your marker in the allocation queue nice and early as this iconic wine seems to sell out faster and faster every year. This of course is the reward for a proven pedigree and quality track record.
Kanonkop Paul Sauer 2018, WO Simonsberg – Stellenbosch, 13.91% Abv.
2.4 g/l RS | 6.2 TA | 3.55 pH | 90 mg/l Total SO2 | 0.63 g/l VA
The 2018 Paul Sauer is a classical blend of 70% Cabernet Sauvignon, 15% Merlot and 15% Cabernet Franc from vines averaging 30 years of age grown on dryland vineyards of Decomposed Granite and Hutton and Clovelly soils. Vibrant and ruby / purple, the wine almost glows in the glass with inviting promise. At this youthful stage, the Cabernet Sauvignon component shines through strongly revealing a generally dark, broody, black fruited demeanour embellished with subtle notes of saline crème de cassis, star anise, lead pencil shavings, dried violets and signature nuances of freshly tilled earth, buttered brown toast and hints of breakfast espresso. In the mouth, the palate shows gorgeous elegance, purity and fruit focus with the most fine grained filigree tannins, soothingly generous black berry fruits and delicious mouth-watering acids. This wine is precision personified showing such effortless grace and harmony together with a measured power and intensity. The 2018 is certainly a very classically schooled expression that waltzes across the palate without ever putting a foot out of place. Like all truly great Bordeaux blends, this has the finesse and textural harmony to drink on release but also the intensity and gravitas to age effortlessly for 20 to 30+ years.
(Wine Safari Score: 97/100 Greg Sherwood MW)