Laura Carter – Winemaker at Unico Zelo – Adelaide Hills, Australia
Laura's journey to become a winemaker took more than 5 years, with many major turning points that defined her unique approach to winemaking. Inspired by a holiday to Italy that saw Laura tour many wineries, Laura became fascinated by the connection between culture, food and wine and the unique way wine was able to express the stories of the culture and people behind it, and the generosity and simplicity in their approach to winemaking and growing.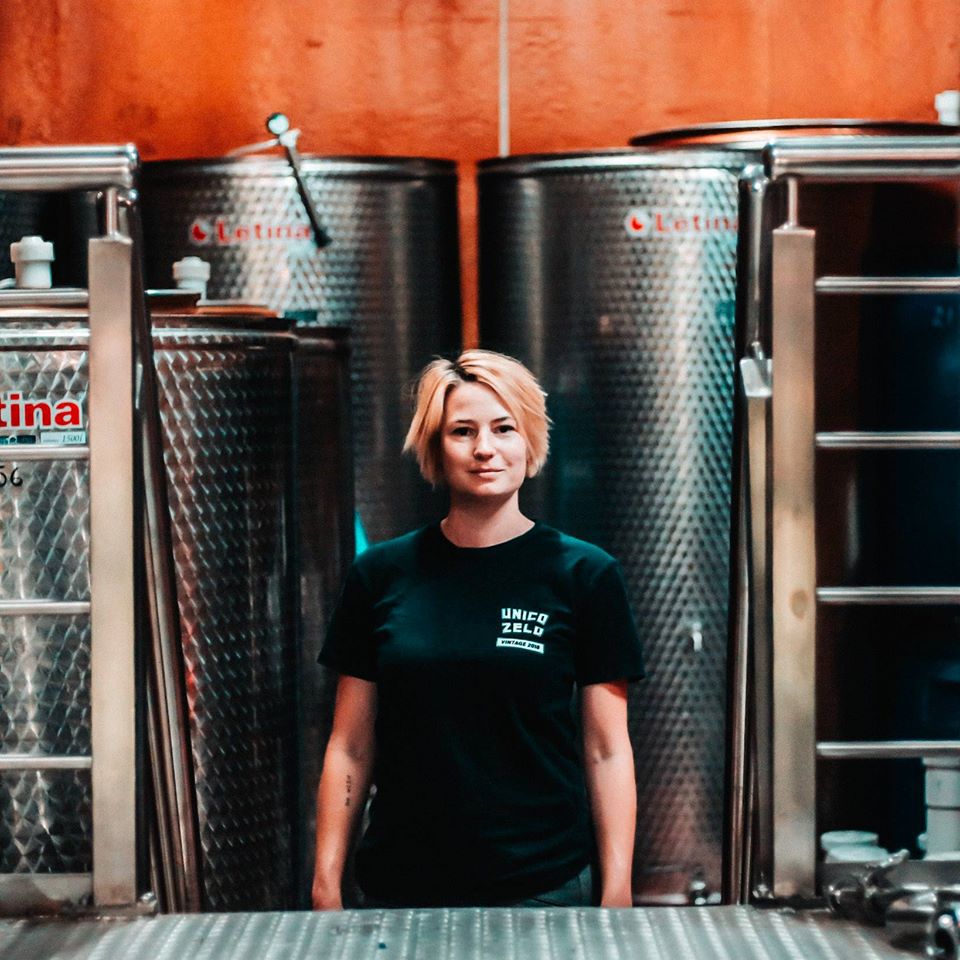 Back home in South Australia, Laura approached Henschke to work in their wine laboratory for a season. She began there in 2012, eventually moving into a cellar hand role in both the white and red cellars while she completed her degree in Agricultural Science.
With her partner Brendan, Laura then founded Unico in 2012 – a result of their mutual love of Italian varietals and passion towards sustainable Australian agriculture. 2012 was also the year Applewood distillery was founded, where Laura and her partner Brendan were able to add to their repertoire a unique selection of spirits that hero Australian native botanicals.
Browse Harvest , Unico Zelo
Watch our chat with Laura
Read more: Unico Zelo | Applewood
Ayana Misawa – Winemaker at Grace Wines – Yamanashi, Japan
In a country where young, educated women often find their career prospects constrained by gender, it's especially amazing to find a young woman, making wine in one of Japan's most prestigious wineries – Grace Wine. Ayana has studied winemaking on at least three continents—first at the Institute of Oenology and Viticulture in Yamanashi, next at the Faculty of Oenology of the University of Bordeaux, and finally doing post-graduate work in vine physiology at South Africa's Stellenbosch University.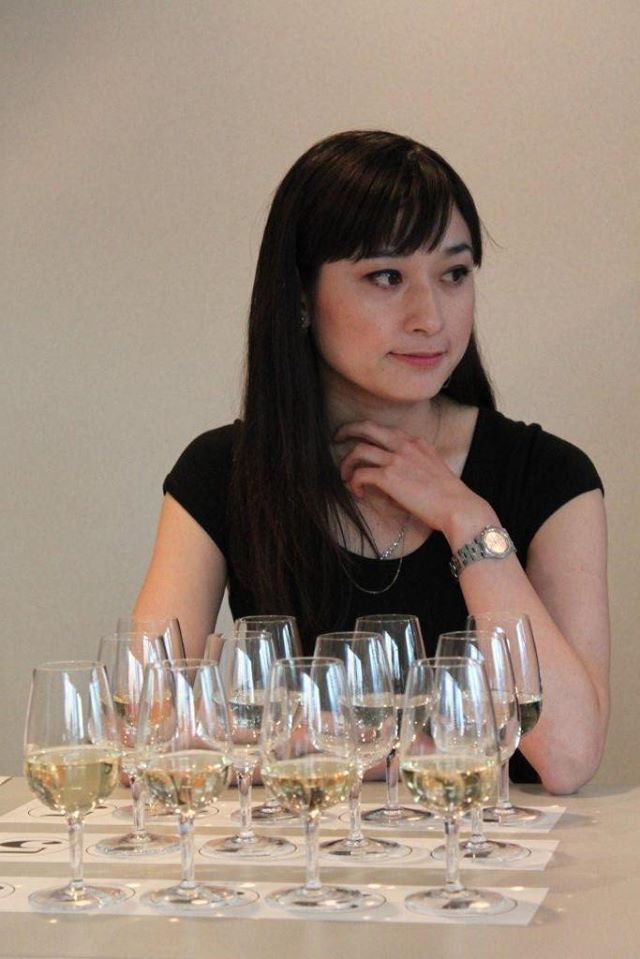 Following her training, she has spent time making wine at some of the world's best known wineries—Cape Point Vineyards in South Africa, Catena Zapata in Mendoza, Errazuriz in Chile, Mountford in New Zealand, in addition to spending time in Margaret River in Australia and Burgundy in France.
Browse the wines
Watch our chat with Ayana
Read More: Grace Wine
Annie Millton – Co-Founder at Millton Vineyards – Gisborne, New Zealand
In 1984 Annie Milton along with Husband James, established The Millton Vineyard and become New Zealand's first Organic and Biodynamic wine estate.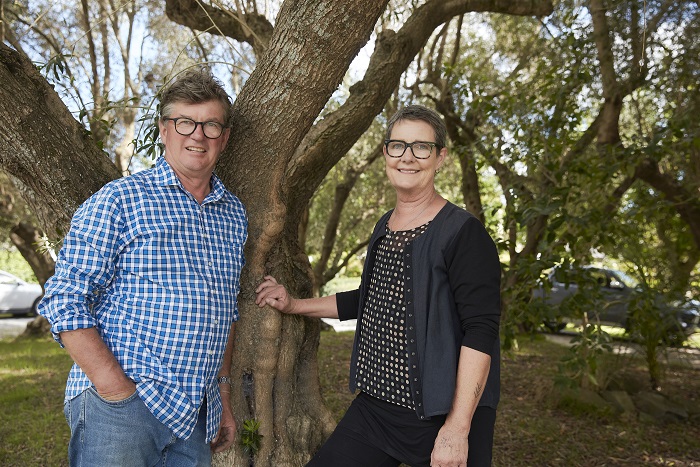 Prior returning to Gisborne, Annie gained experience in the famous wine regions of France and Germany, including Champagne Bollinger, Maison Sichel in Bordeaux and Weingut Kurstner in Rheinhessen.
Annie is without a doubt an iconic woman in New Zealand's wine sector and both her and James have influenced and inspired many New Zealand wine professional to take the path of organic and biodynamic winemaking.
Browse the wines
Watch our chat with Annie & James
Read More: Millton Vineyards & Winery
Jane Hunter – Managing Director at Hunter's Wines – Marlborough, New Zealand
Born in South Australia, where her father was a contract grape grower for BRL Hardy Jane gained a degree in Agricultural Science at the University of Adelaide. She worked in Australia and New Zealand at various jobs before she was appointed to the position of National Viticulturist for Montana Wines based in Blenheim. At a crucial time for New Zealand's fledgling wine industry, Jane was in charge of all Montana's vineyards, setting work programmes for the managers, organising research and development and liaising with contract growers.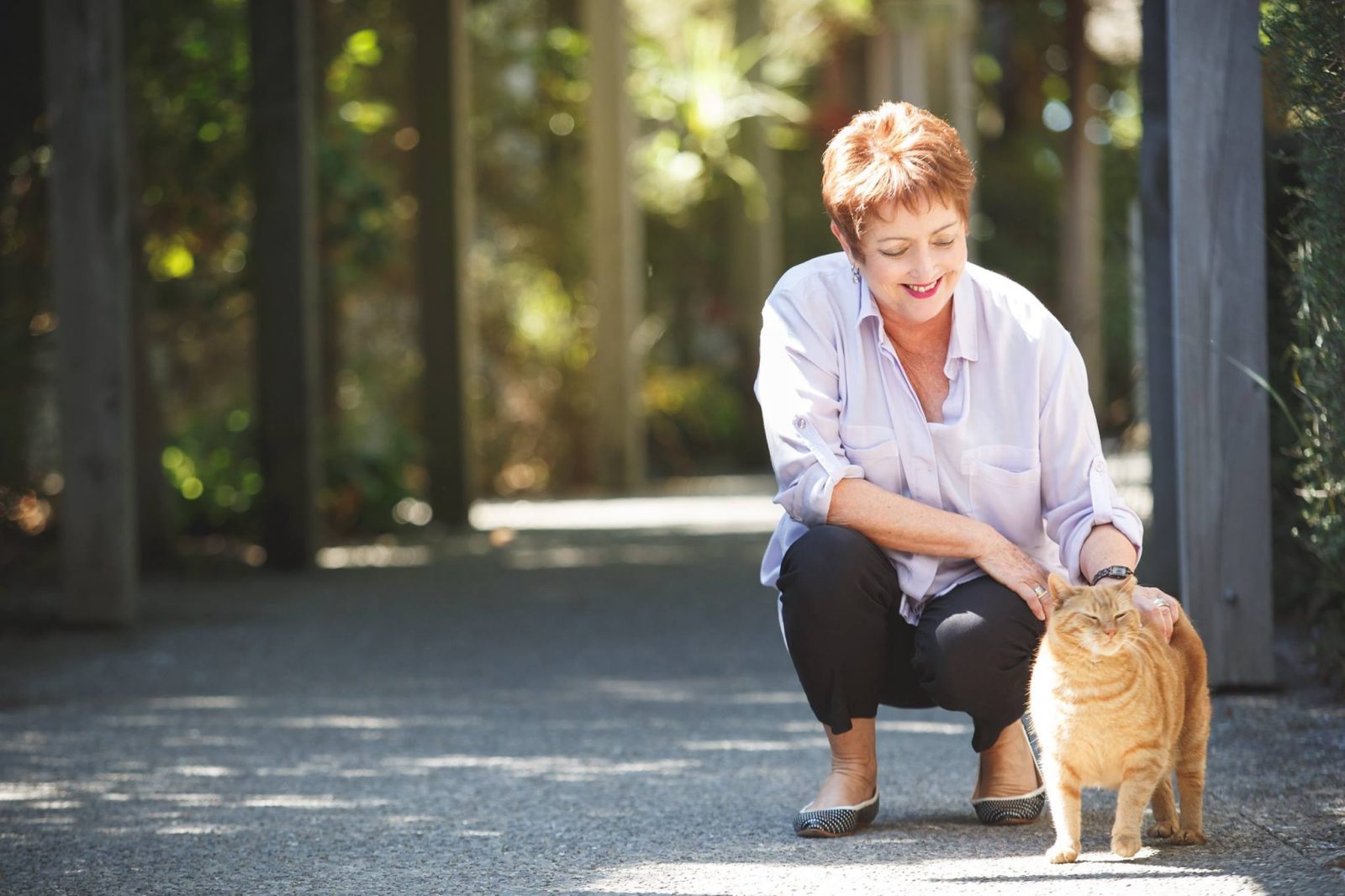 Jane met and married Irishman Ernie Hunter in 1984, and after his untimely death in 1987 she took over running Hunter's Wines which Ernie had established in Marlborough in 1979. It was widely expected that Jane would sell up and move back to Australia, but the resolve that fuelled Jane's decision to stay and fight for a future for Hunter's Wines and New Zealand Wines after Ernie's death has come to light many times since.
Jane has been described by the London Sunday Times as the First Lady of New Zealand wine and was awarded an OBE for service to the wine industry in 1993.
Jane has an Honorary Doctor of Science from Massey University received the inaugural Wine & Spirit Competition Women in Wine Award. In 2009 Jane was awarded the Companion to the New Zealand Order of Merit (CNZM)
Browse the wines
Read More: Hunter's Wine
Therese Herzog – Co-Founder at Hans Herzog Wines – Marlborough, New Zealand
Behind every successful man, there is a strong, wise and hardworking woman. And in Hans Herzog's case that woman is his life and business partner Therese Herzog.
Originally from Switzerland, Therese, a committed epicure, ended her marketing career in 1992 to open a restaurant on the estate. She is a natural, vivacious host and people were soon queuing up to experience the combination of fine food, impeccable service, ambience and of course Hans' wines: serious, handcrafted food wines. The restaurant won high praise and a prestigious Michelin Star.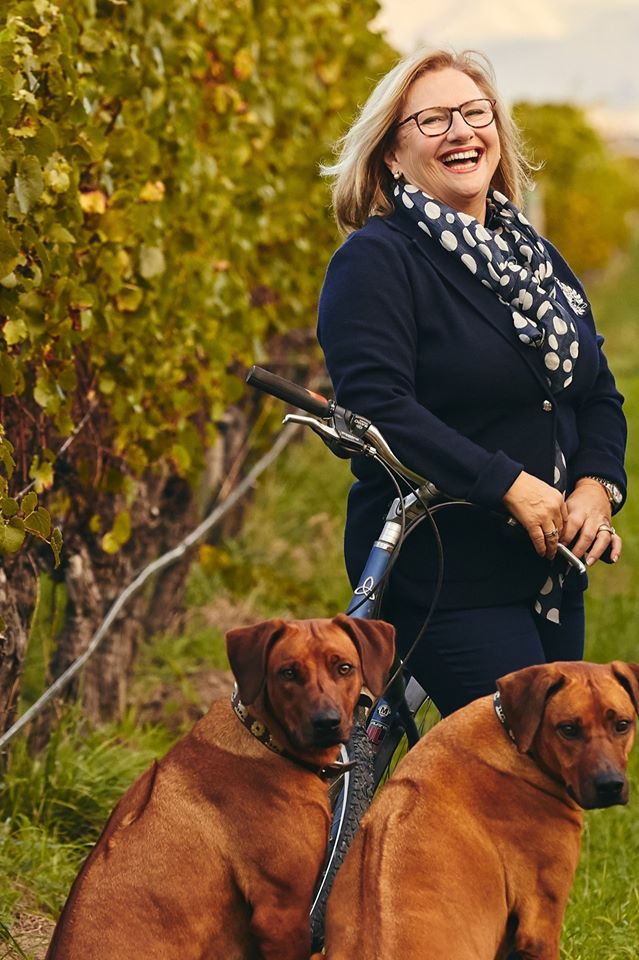 The pair were in search of the perfect place to produce Bordeaux-style wines and found this in Marlborough, New Zealand. They planted there first vines in 1996, with their first vintage in 1998.
Therese did not stand back and eager for a new challenge, opened "Herzog's restaurant" in March 2000 – creating the same resounding success of her Michelin starred Swiss restaurant. Following the success of the Gourmet Restaurant a Cellar Door, Bistro and Vineyard Cottage now complete the wine and food experience which Therese oversee the day to day operation.
The boutique estate and restaurant is now widely acclaimed as one of the best in New Zealand.
Browse the wines
Watch our chat with Hans & Therese
Read More: Hans Herzog Winery
Nadia Sadie – Co-Founder & Soil Scientist at David & Nadia – Swartland, South Africa
David and Nadia Sadie met at the University of Stellenbosch when he shifted his focus to viticulture after a rugby injury sidelined him from his first love. David went on to work vintages around the world, from Marlborough to St. Emilion, before finally landing back in South Africa. He eventually took over the cellar in the Swartland where Andrea and Chris Mullineux used to make wine prior to their purchase of Roundstone Farm and restored it in 2014.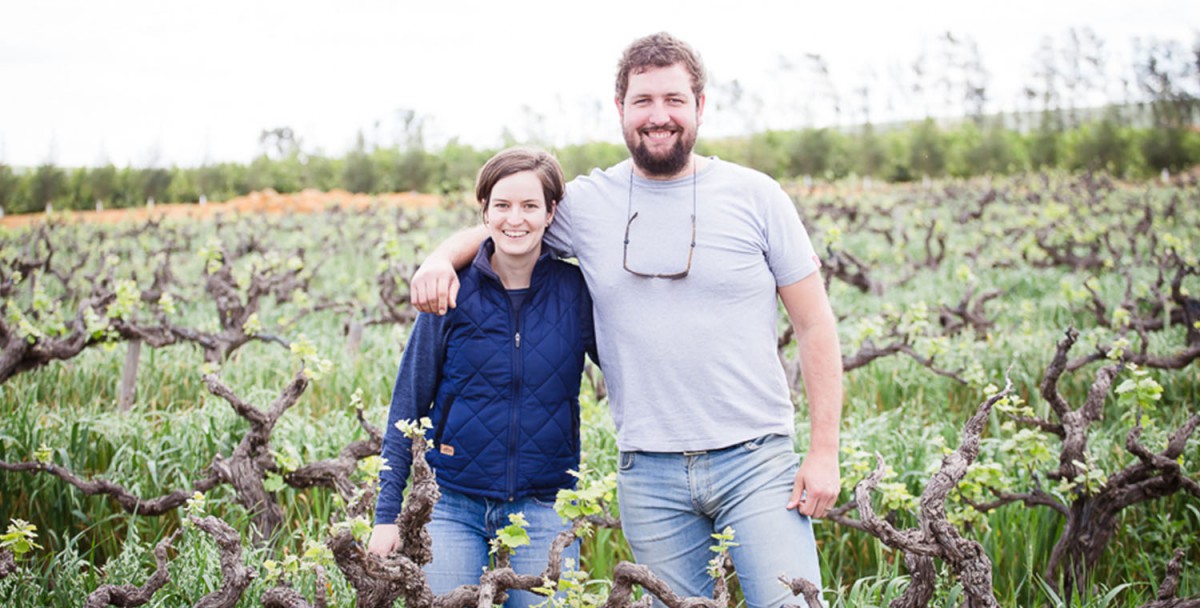 Nadia joined him in 2016 and it's been a family affair ever since. Nadia oversees viticulture for their project and manages the vineyards that they lease. She employs biological farming, which is to say she avoids the use of any herbicides, plants cover crops and she's begun experimenting with a conversion to organics. Together, David & Nadia make high acid, textured wines that have cemented them as one of the most highly regarded wineries in the Swartland.
Browse the wines
Watch our chat with David
Read More: David & Nadia
Cathy Brewer CWM – Export, Sales & Marketing at Villiera Wines – Stellenbosch, South Africa
Cathy studied BSC Computer Science at UCT and thereafter worked as a computer programmer/analyst for 5 years before she dropped that career and started a food and wine career by attending Prue Leith's School of Food and Wine in London. The Grier family had purchased Villiera Wines in 1983 which was the motivation for the career change.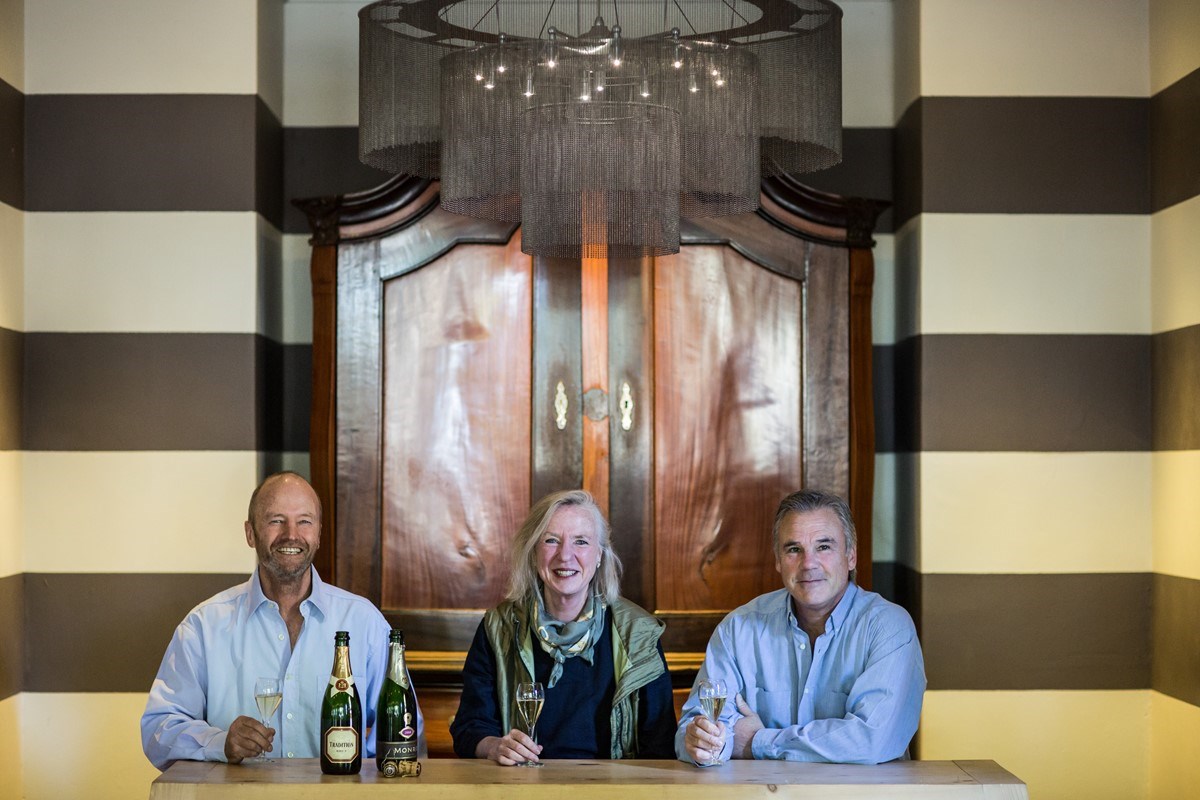 Cathy joined Villiera to take over the lunches, catering and installed a computer system (towards the end of 1987) to handle debtors and build up a data base.
She then moved full time into wine exports, general sales and marketing.
Cathy graduated as a Cape Wine Master in 1997 making herself and her brother Jeff Grier the first brother and sister Cape Wine Master team.
The topic of her seminar was: "A Complete Guide to Exporting Wine from South Africa".
Her business travels frequently take her to other wine regions of the world. There is always more to learn in the ever changing business of wine.
Cathy is married to Julian Brewer (also part of the family business) and they have a son, Robin Brewer.
Browse the wines
Watch our chat with Cathy & the crew
Read More: Villiera Wines