We have recently seen New Zealand has an Organic Wine week at the end of September and has been running for 2 years. We also see 3 of our wineries are part of this movement – we think it is time to shine a spotlight on their great people and their wines. In this day and age, we see words such as "climate change", "sustainable practices", "green", "no waste", "organic produce" – it's good to know we have a choice when it comes to wine too.
Feel free to head straight to these wineries on our site:
Battle of Bosworth wines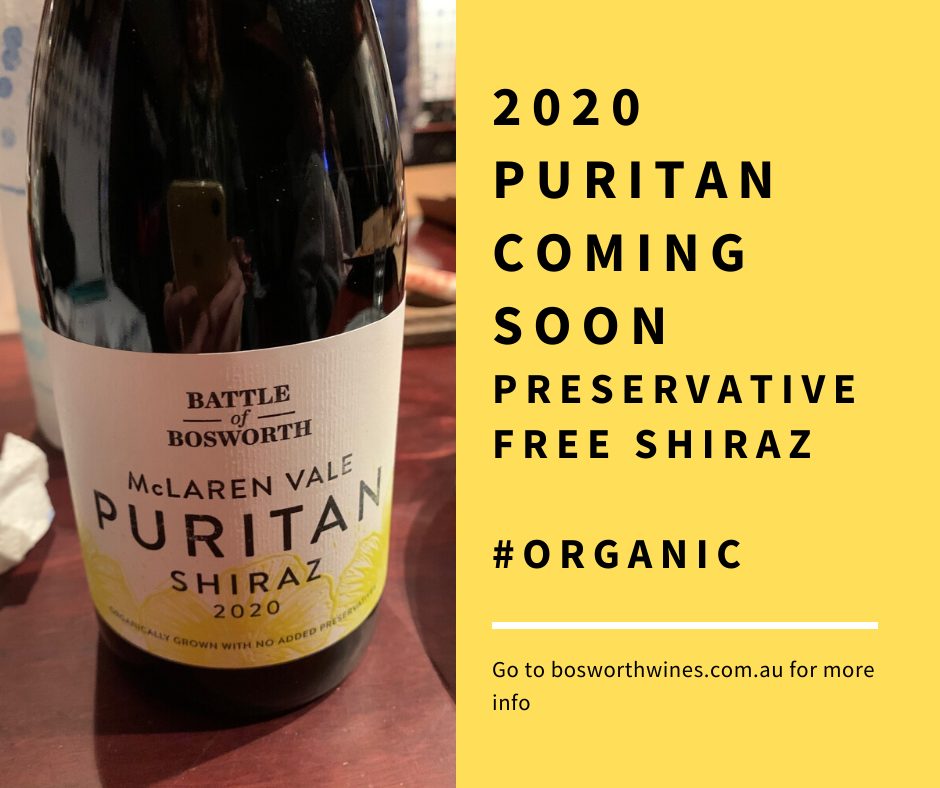 Joch & Louise just celebrated 25 years of organic growing!

Battle of Bosworth makes single vineyard, organically grown wines from our family vineyards located in McLaren Vale, South Australia. Battle of Bosworth was established in 2001 by Joch Bosworth and Louise Hemsley-Smith. The wines take their name from the original Battle of Bosworth, fought on Bosworth Field, Leicestershire, England in 1485. Battle of Bosworth make wines with flavour, texture, purity and balance, that best express the unique characteristics of their McLaren Vale foothills site.
Hans Herzog
We grow 28 grape varieties on 11.5 ha, so not much of each wine. About 50% white, 50% reds.

The Herzogs have grown wine on the steep hills above the Rhine River in Switzerland for more than 500 years. We discovered Marlborough in the early '80s and realised the potential for winegrowing with its amazing climate and multiple terroirs. A winegrower's dream with its sunshine hours, dry climate, wind, cool nights…(hello Marlborough)
Millton Vineyards & Winery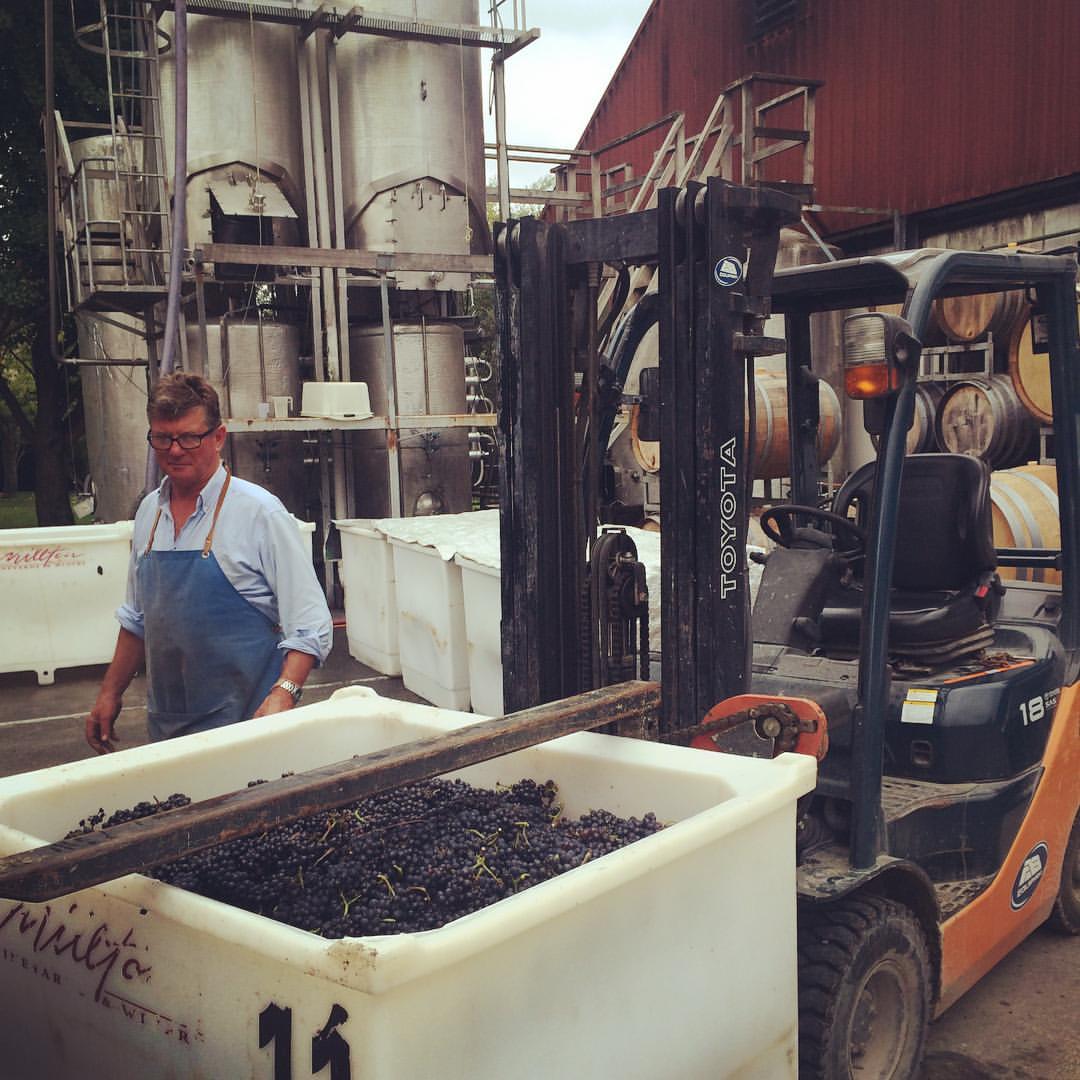 "We're not standing on dirt, but the rooftop of another Kingdom." James Millton

James and Annie Millton founded organic and bio-dynamic winemaking in New Zealand when they first harvested their own grapes in 1984. James believes he is one of the 10 original biodynamic winemakers in the world as well as being the first in the Southern Hemisphere.

"I believe the terroir gives the wine the flavours and character. We do not disguise nor dress up the unique character with outside influences or winemaking manipulations. To myself, therefore, the soil and climate play the major role in our wines. We are merely the caretakers of the fruits of our labours. Our wines give an expression of the natural flavours found in the grapes harvested from our vineyards" James Millton
Two Paddocks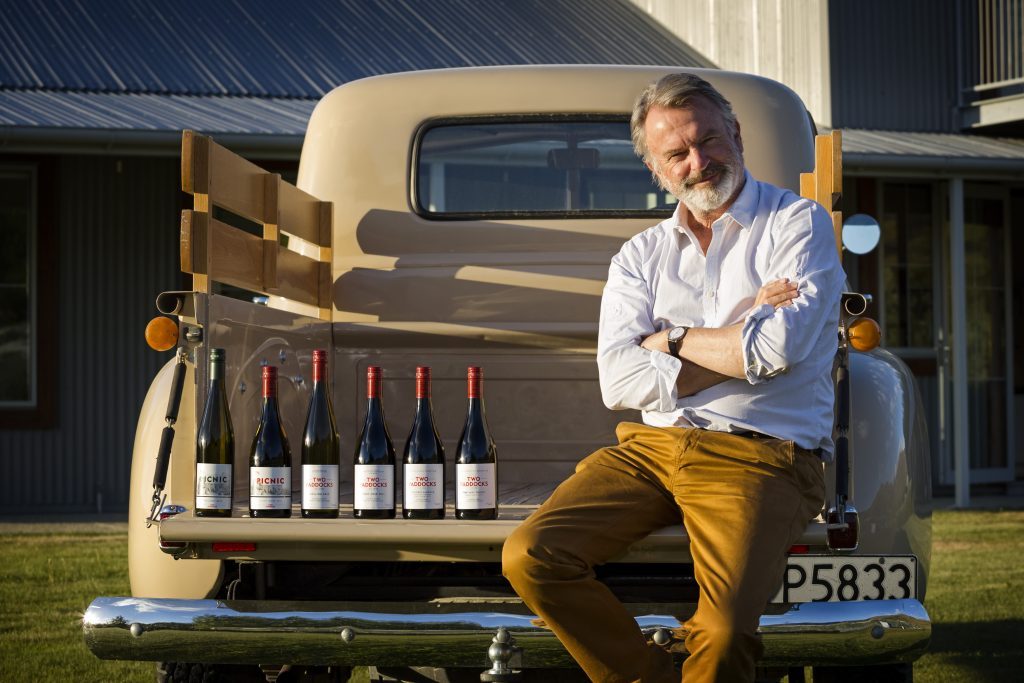 One could argue that Neill's interest in wine is in the family blood: "Certainly, my great-grandfather started Neill & Co. in Dunedin in 1860, so there was three generations of wine merchants before myself."
His passion for wine – and, in particular, pinot – was sparked during a meal with actor James Mason at Charlie Chaplin's favourite restaurant in Switzerland.
"James took me and his wife out to dinner and we had a great bottle of burgundy. That was one of those life-changing moments that if you're lucky, you might experience."
It motivated him enough to purchase an initial subdivision in Queenstown in 1993 (the same year he became a global superstar thanks to Jurassic Park).
"That was 20 acres. I put, I think, initially, about two acres into grapes at the beginning.
"I had no great ambitions at that point. I just wanted to grow some wine … but now I just want to grow the greatest wine in the world."
In 1997, he tasted his first vintage. How was it? "It was surprisingly good, and I was just expecting something that was drinkable that would do the job, but it was much better than that. So, that completely changed things around."
Today Two Paddocks is home to one proprietor, two varieties (pinot and riesling), 50 sheep, 12 pigs and four beautiful vineyards committed to organic and holistic farming.